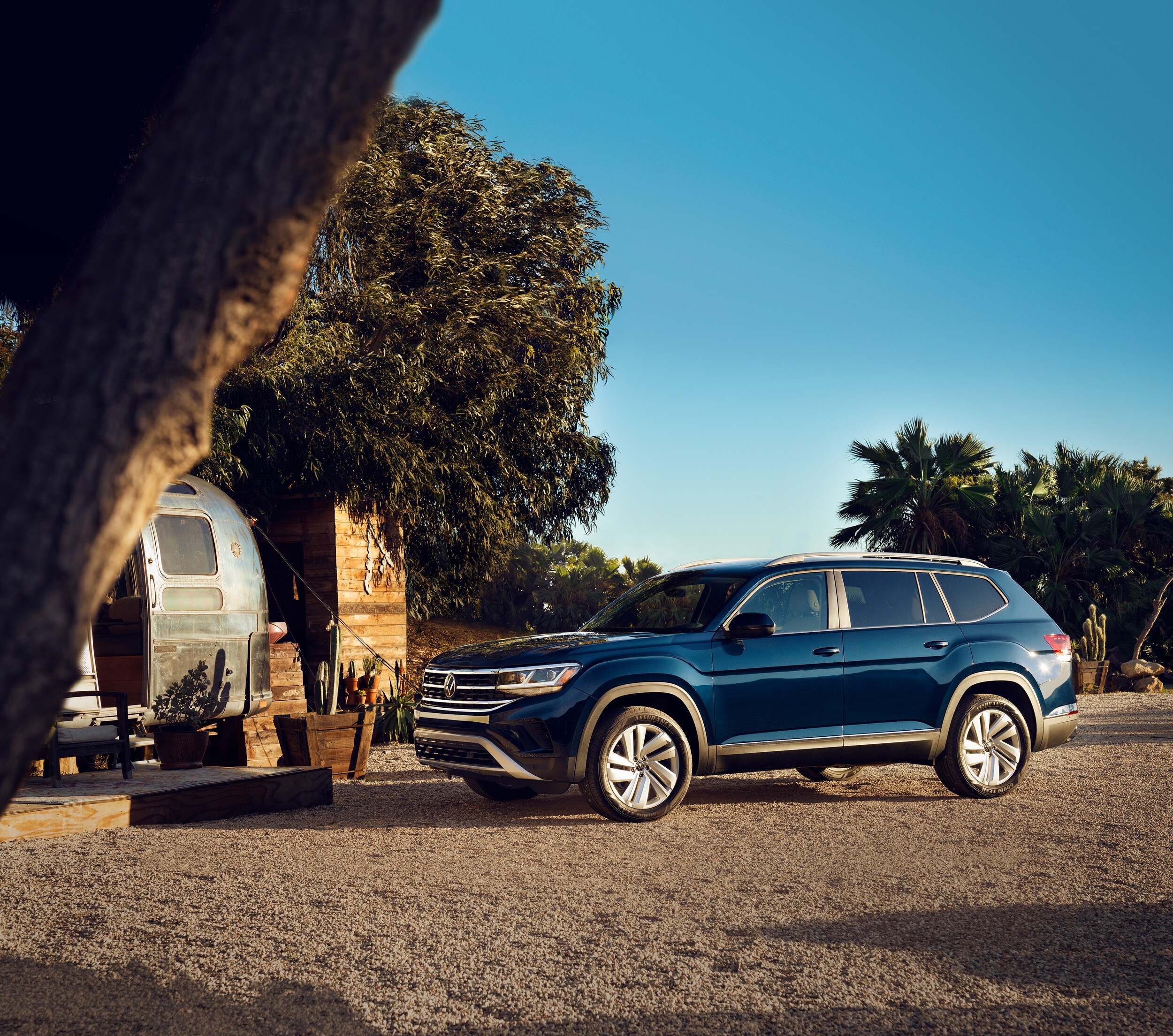 If there is anything this past winter season has taught us, it's that Alabama is not immune to winter storms and dangerous road conditions. Many people found themselves stranded except the ones who had big 4x4 trucks or SUVs. Even though we don't have winter conditions year-round in Huntsville, it's good to be prepared when there is other inclement weather like heavy rain. Not only is AWD good for changing weather conditions, but it provides more power and traction for towing and increases the value of your vehicle.
VW Models with AWD
You don't have to drive a huge pickup truck or SUV to get the benefits of all-wheel drive (AWD). At Hiley Volkswagen of Huntsville, we offer several VW models with AWD capability:
Volkswagen Atlas
Volkswagen Golf Alltrack
Volkswagen Golf R
Volkswagen Golf Sportwagen
Volkswagen Tiguan
Volkswagen Tiguan Limited
Browse our inventory online and check out these models. Some include AWD and others allow it as an option. Be sure to check the vehicle specifications to be sure.
What is the Difference Between 4x4 and AWD?
4x4 and AWD are very similar and often used synonymously. Both are drivetrains that control all four tires separately and push more traction to the tire that needs it in a given situation. Many big trucks or SUVs with 4x4 require you to switch into 4x4 mode manually. True AWD adjusts power and traction to each tire automatically without you having to engage AWD mode. This is a great safety benefit because it does not require you to react. If you were to run into a patch of ice or a puddle, automatically providing traction where needed can be a life-saving feature. When you have AWD, you have more capability and peace of mind that you can maneuver more easily out of tricky situations.
Ask Our Experts at Hiley Volkswagen of Huntsville
If you are considering an AWD vehicle but still have questions, feel free to contact our friendly staff, and they can help you find the perfect VW equipped with AWD for your needs.