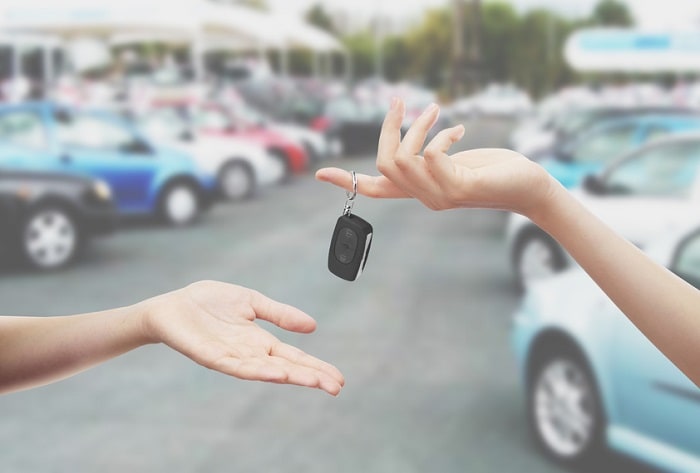 Why Buy a Used Car with Hiley Volkswagen of Huntsville?
Considering a used car purchase? Allow your local Madison area Volkswagen dealership to show off our favorite perks of investing in a used car. In addition to buying a pre-owned vehicle with our Decatur area dealership, we'll also buy your old model from you, and you can choose to apply the price to your new purchase. Learn more today.
The Many Benefits of Buying Used
Buying a used car is a popular choice for many Athens area drivers. For starters, it's a major money saver. Not only will you save on the total price of the vehicle, monthly payments, and the deposit, but you'll also save in the long run, as the majority of the vehicle's value depreciation has already occurred. Unlike a new car, used vehicles don't come with all of the big fees, warranties, and add-on options that you're sure to find with a used car purchase.
It's also often considered a major benefit that insurance premiums are lower with a used car purchase. With our service team's attention to detail, you can count on a high-quality vehicle, especially with our certified pre-owned selection, so you won't have to worry about unforeseen roadblocks with your purchase. Last but not least, buying a used vehicle is a wise choice with you're hoping to do something good for the environment. By not buying into a brand-new vehicle, you're not contributing to new car manufacturing practices.
Sell Your Vehicle to Us to Save on a New-to-You Purchase
If you're hoping to trade in your current model to drive home in a used vehicle from our lots near Florence, you're in luck. We have an easy trade-in process that enables you to get a competitive appraisal from our team of experts in no time. Even if you don't plan to buy a used car and simply want to sell your current vehicle to us-we can do that too.
A Look into Our Used Inventory
Our used inventory spans dozens of makes and models to ensure you can get your hands on the vehicle at the right price with the right features for your family's lifestyle. Enjoy the perks of a used Volkswagen, which promises high-quality drivetrain options, beautiful interior ergonomics and materials, and of course, updated safety and technology features. Try out a used Volkswagen Golf, Tiguan, Atlas, or Arteon-all popular vehicles in our used inventory.
Those looking for a pre-owned vehicle from another carmaker will love our inventory of Mercedes-Benz, Honda, Hyundai, Jeep, Lexus, and Mazda models, along with several other names that you and your family may have been considering during your shopping process.
Save with Our Used Specials
While you may already be saving on your used car purchase, you can get an even better deal with our used specials. We have hundreds of special incentives on Volkswagen models and vehicles for other carmakers in our inventory. To learn more about the kind of deal you could score, simply browse our online inventory, or give our financing center a call.
Take a Pre-Owned Vehicle for a Test Drive near Madison
Ready to experience the benefits of buying a used car in person? Book a test drive with one of the impressive options in our inventory today located in the heart of Huntsville. Also, consider trading in your current model by initiating the appraisal process online or by booking an in-person appraisal appointment with our experienced experts. We can't wait to welcome our Madison area shoppers to our dealership to reap the many monetary and on-road benefits of driving a used vehicle.